Samtouch Cloud Technology
With the continuing growth in internet and mobile technologies Samtouch have developed a sophisticated and powerful cloud based back office software programme. Samtouch Cloud technology enables the business owner to have access to the analytical data that flows into their EPOS system, and enables them to view this data and obtain graphical reports over the internet on any browser capable device, by simply logging into their own secure pages.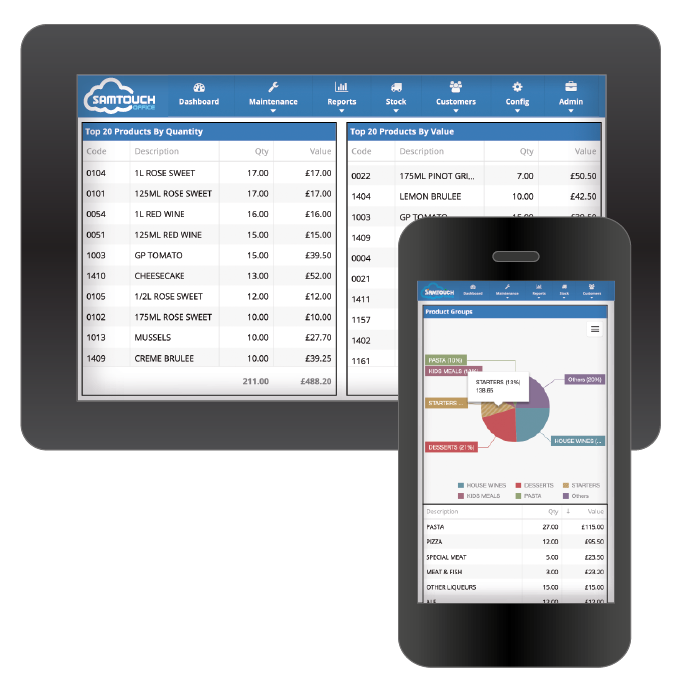 You can take advantage of Samtouch Cloud technology to improve efficiency and help you make business decisions based on access to real time data.
Samtouch EPOS till systems and the Cloud back office Technology programme enables easy access to business performance data.
Monitor sales, void or refund notifications in real time

Keep tills up to date with latest prices, promotions and staff information

Obtain an instant overview of how business is performing

React quickly to schedule price changes or special offers

Check stock inventory and shrinkage 

Access data anytime and anywhere there is an internet connection
Get started today
We can arrange a demonstration of a tailored bespoke EPOS solution for your business. Call us to get started
Tel: 01444 246111
Contact Us