The Ark Bar and Restaurant
The Ark bar and Restaurant is a riverside pub offering an excellent selection of real ales continental wines and a varied menu of traditional home cooked food, prepped and made completely from scratch with high quality ingredients attracting foodies, families and groups for special occasions, The Ark is owned by Penny Payne.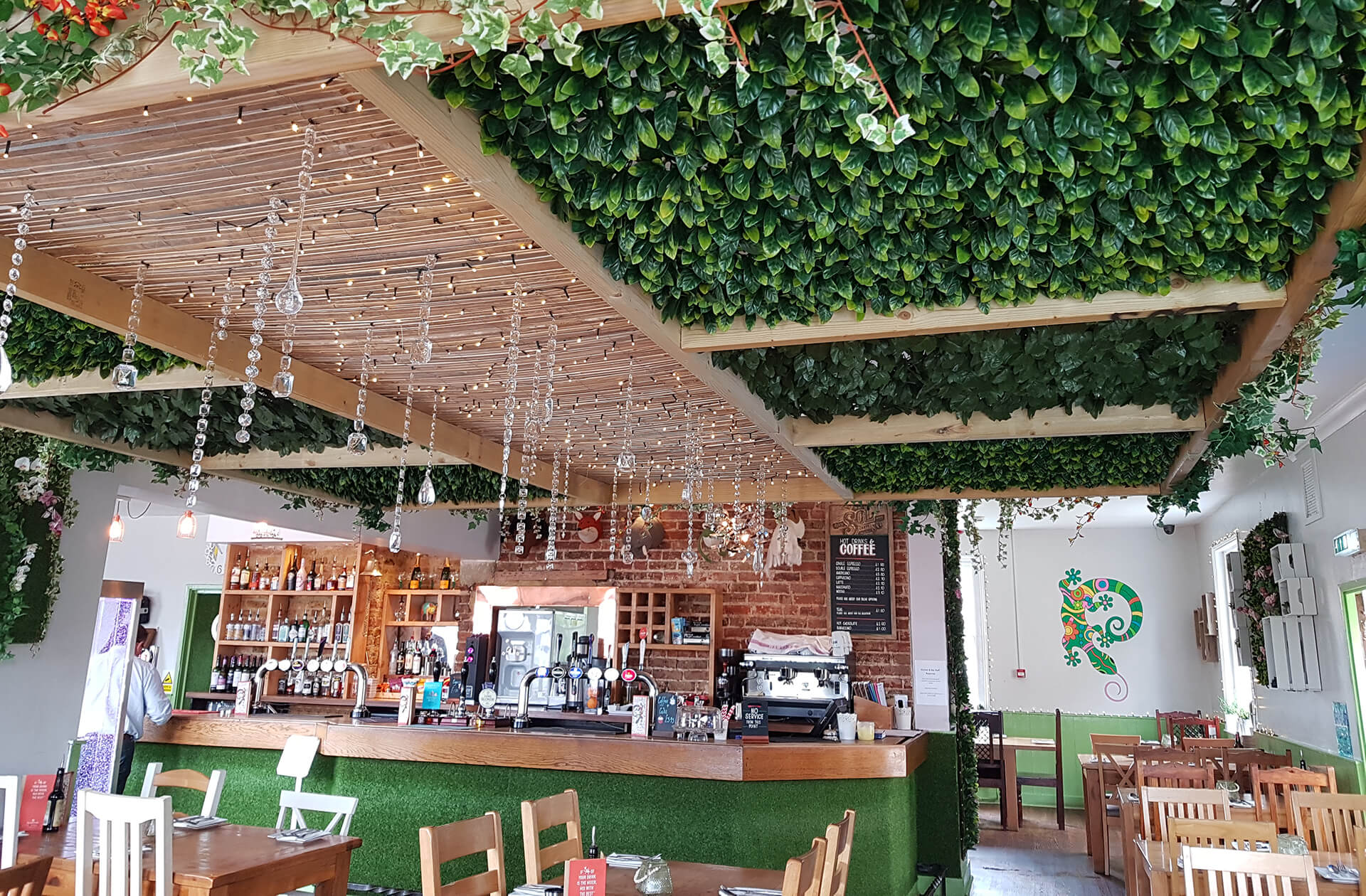 With 25 years of experience in the hospitality sector Penny took the Ark under her wing 3 years ago and along with her chef son has completely transformed an ordinary pub with minimal food to number one restaurant in the area on Trip Adviser. When Penny took over the the Ark she inherited a very basic till with limited functionality and product departments. No historic data could be accessed and even simple tasks such as printing transaction receipts was a real struggle. She needed a till system that would provide information that would help her plan for peak periods and would also help her identify popular menu items and give her a better insight as to how the business was running.

-Penny contacted TAGFIRST after a recommendation, as they have an extensive knowledge of the hospitality industry. They were able to analyse the requirements of her business and advise and demonstrate how an Epos system would help on a day to day basis and what data would be available to enable her to run a more efficient business and help her plan for future growth. After a full demonstration Penny was impressed by the service and quality of product and after researching other systems on the market, nothing seemed to offer a better combination of quality functionality and price, and linked to the installation and backup service offered by TAGFIRST Penny purchased three Epos systems as well as two mobile ordering devices.
"Cheaper alternatives were available but I was happy with the competitively priced offering from Tagfirst. Reliability and support is so important. Paying a little extra for quality and the reassuarnce that if anything was to go wrong The TAGFIRST service would be there to help avoid any disruption to trade and customer loss".
"The solution spoke for itself " said Penny "Malcolm at TAGFIRST set up the equipment provided an overview of what it could do and gave well informed responses to questions and was very helpful. The mobile ordering tablets have been simple and easy for the staff to use. One of the main reasons for this is the tablets similar look and feel to the old till application. New staff have come in and been able to use the mobile ordering tablet within ten minutes. It's not daunting for someone new to come in and start using it."
"We've also noticed an increase in upselling since using these, for example, giving the option of "large" for a glass of wine and bread and olives as a starter. The mobile ordering device displays a reminder prompt for upselling menu items like this making it simple and easy for staff."
Another crucial deciding factor for making the switch to a Tagfirst EPOS system was its ability to track sales and best performing items. Penny has been able to tailor the menu accordingly and use the data to influence other important decisions enabling her to react quickly and make any changes that may be necessary to ensure the business runs smoothly and efficiently. She now has a detailed overview of sales thanks to the Cloud Technology a comprehensive web based back office platform that allows every aspect of her EPOS terminals and their part in providing data from the business to be accessed and managed from the convenience of any internet – enabled device.
Penny has increased the ARKS takings from £300 a week to £3000 by focusing on high quality food, revamping the decor and creating a cosy ambience whilst using some of the information from The EPOS sytem to transform her marketing activity, giving her greater control and understanding of how the business is performing and what decisions she might need to take to plan for future growth and profitability.