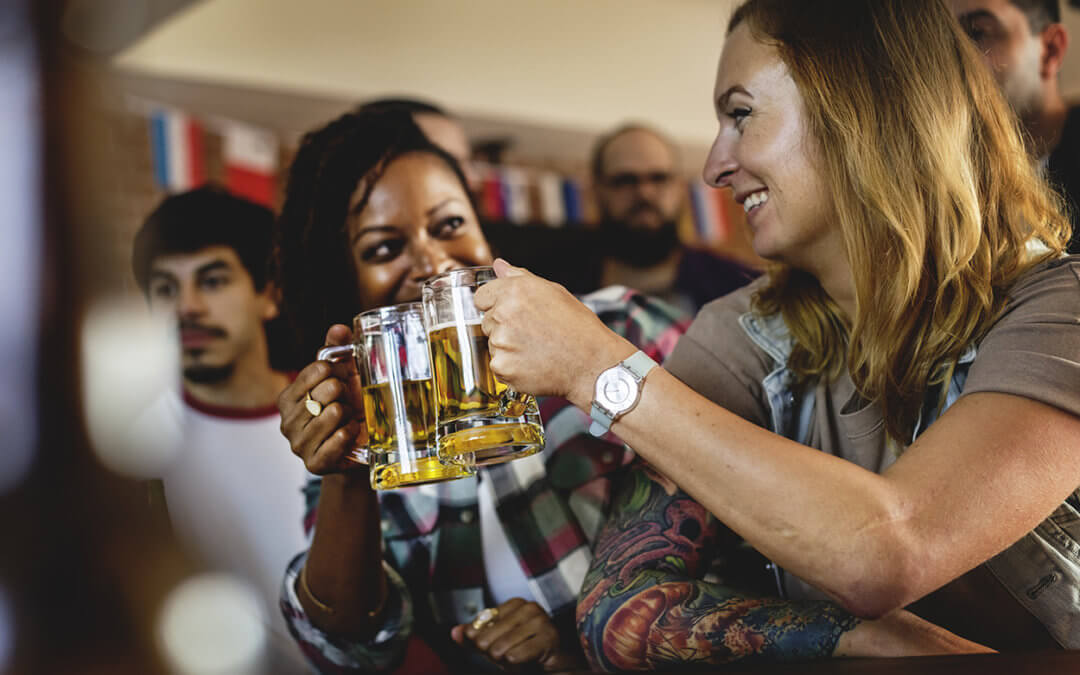 Hospitality Industry Insights
Report finds UK Pubs must make "digital shift " How can you upsell customers, reward loyal ones and entice new ones? The solution may be getting to know your customers through technology. A new report has revealed that British pubs are failing to keep up with the needs and demands made by the young digitally-savvy population now dubbed "generation Y" or the Millennials, putting them at risk of alienating this crucial target market and harming their long term survival hopes.
A study of 2000 UK consumers has shown that Millenials – who have grown up with technology as part of their everyday life – are increasingly placing the internet at the heart of their social lives. For this age group gone are the days when you you met your future husband or wife in the pub, now the web has taken over as the number one dating venue. Nearly one in five (19%) have met a future partner this way in the past year. The "Pub of the Future" report shows that this generation will seek out pubs that embrace these digital trends, as their requirements differ from other age groups. For example they are (67%) more likely than their elders (Generation X) to choose a pub offering Wi-Fi services and (70%) more likely to select a pub that offers individual loyalty scheme discounts and offers tailored to them.
The report highlights that many pubs have not or are unable to because of outdated business systems engage with this digital marketing revolution.  In a climate where (18%) of the population no longer use pubs in their local area, young people are showing particular loyalty towards the pub industry. 16 – 24 year olds are over twice as likely to use them to meet friends or go on a date. In support of this (30%) of young people declare they would be upset if their local pub were to close down. Guy Boxall Senior Product Marketing Manager at Casio said
"Its clear that pubs aren't doing enough to stay relevant to the crucial 16 – 24 age group. To secure its long-term future, the industry needs to make a shift to stay relevant  – and this research suggests that this will be driven by digital trends and solutions".
Technology and personalised marketing communications stand out from the report as important future tools. Being able to simply control and offer Improved loyalty schemes for local customers along with speedy digital ordering from the table will change how pubs operate over the coming years. Pubs that do not provide such services at present will need to consider making use of this technology moving forward.
Since its launch in 1957 CASIO has been guided by the core principles of "Creativity and Contribution". Casio is a vibrant energetic and innovative brand that sustains its competitive edge by seeking new and improved approaches to meet specific market and and customer demands. They are renowned for developing ground breaking technology, rugged and energy efficient products which with Casio partners like TAGFIRST are able to deliver a level performance and customer service which is second to none.
If you want to know more or book a demonstration to show how a CASIO EPOS system could transform your business  call 01444 246111 or click on our E-mail contact page.